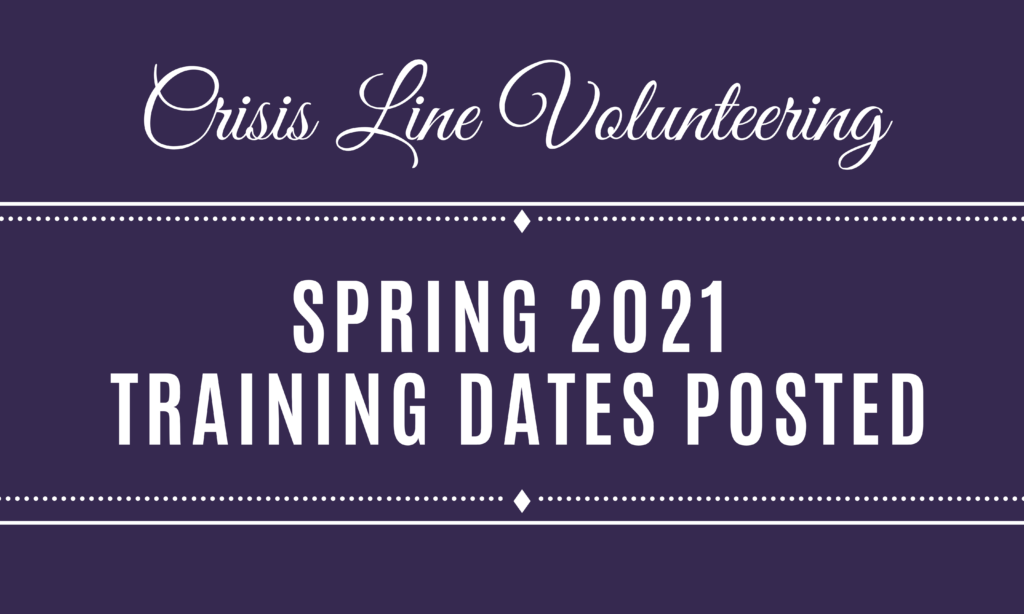 Suicide Prevention and Crisis Services of Yolo County (SPYC) will hold a five-week crisis line volunteer training beginning March 9th. All training sessions listed below will be conducted virtually, but volunteers are required to attend their crisis line shifts in-office.
Crisis line volunteers play a role in saving the lives of Yolo County residents; when they join the dedicated team of volunteers who answer the phones at SPYC, they become the first point of human contact in the steps toward mental health.
Volunteers undergo a 40+ hour training program in which they develop the skills needed to address issues of depression, suicide, family relationship conflicts, and mental illness. Initially, volunteers commit to serving six hours per week with a one-year service commitment upon successful completion of the training program. Volunteers have been, and continue to be, the backbone of SPYC. Quality training provides volunteers with the opportunity to participate in the increased well-being not only of themselves, but of those in their community.
SPYC will be interviewing prospective volunteers until February 28th and will accept applications for this training up until February 24rd. Those interested in applying are asked to please review the training dates listed below to ensure they will be able to attend each training date; there are no make-ups, and all potential volunteers are required to attend each training, on time. Applicants must also be at least 20 years old.
Spring 2021
Interview Period: 2/1/2021-2/28/2021
Application Deadline: 2/24/2021 (applications submitted after this date will be retained for the next training session)
Tue 3/9/2021: 6 PM – 9 PM
Thu 3/11/2021: 6 PM – 9 PM
Tue 3/16/2021: 6 PM – 9 PM
Thu 3/18/2021: 6 PM – 9 PM
Tue 3/23/2021: 6 PM – 9 PM
Thu 3/25/2021: 6 PM – 9 PM
Tue 3/30/2021: 6 PM – 9 PM
Thu 4/1/2021: 6 PM – 9 PM
Tue 4/6/2021: 6 PM – 9 PM
Thu 4/8/2021: 6 PM – 9 PM
Tue 4/13/2021: 6 PM – 9 PM
To apply, visit our Volunteering page to download and complete a volunteer application. Applications can be mailed or emailed back to SPYC (email is preferred). For questions or additional information, please call the SPYC business office at (530) 756-7542 and ask for Geneva.