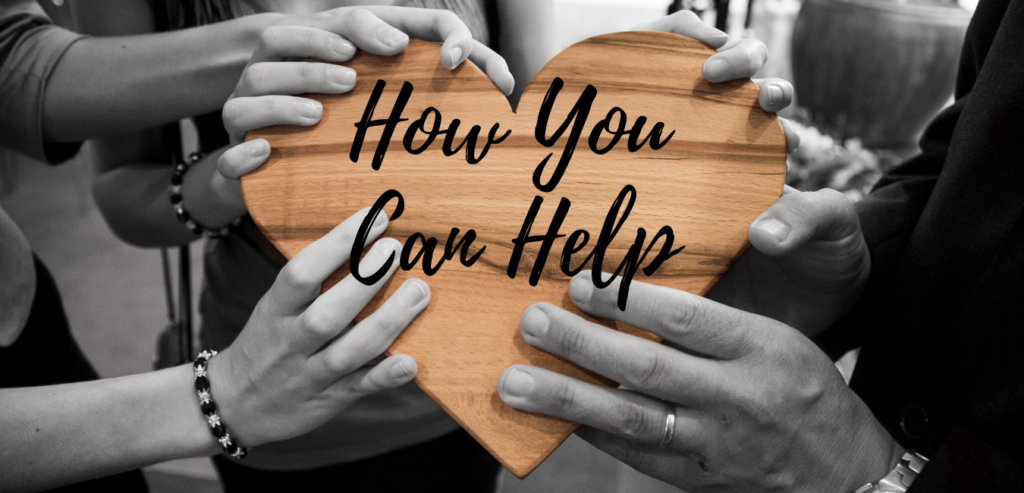 Become a Volunteer
Play a role in saving the lives of Yolo County residents.  Join the dedicated volunteers who answer our phones – the first point of human contact in the steps toward mental health.  Volunteers undergo a 40+-hour training program in which they develop the skills needed to manage issues of depression, suicide, family relationship conflicts and mental illness.  Initially, volunteers serve six hours per week and donate a one-year service commitment upon successful completion of the training program.  Please join us.  Your voice and your ear are more valuable than you can imagine.  Volunteers have been, and continue to be the backbone of this agency.  Quality training provides volunteers with the opportunity to participate in the increased well-being, not only of themselves, but of the community they live in.  Contact the business office at (530) 756-7542 or e-mail us for more information, to request an application packet, or to schedule an interview. Click here for more information.
---
Nugget Markets & Food4Less Scrip Program
Want to support Suicide Prevention of Yolo County without having to go out of your way?
For those of you that shop at local stores like Food4Less and Nugget Markets, there is an easy way to do that! Suicide Prevention of Yolo County has enrolled in Nugget Market and Food4Less' Scrip Program.
How does it work? Just let us know if you're interested and we will send you a Scrip Card for either Nugget Markets, Food4Less, or both! Then you'll just go online to the Nugget website (as per the instructions included on the card) and register your card. After that, it's as easy as showing the cashier your Scrip Card at check-out. A portion of your purchases will go to Suicide Prevention of Yolo County!
Food4Less Scrip Cards are valid for Cameron Park, Woodland, and Vallejo locations and the Nugget Scrip Cards are valid for all Nugget Market locations (including Davis, El Dorado Hills, Elk Grove, Sacramento, Roseville, Vacaville, West Sacramento, and Woodland).
If you would like a card (or a few), email us at spyc@sbcglobal.net or call us at 530-756-7542 and we will get your contact information to send you your cards.
For more information regarding the Nugget Market Scrip Card please visit: https://scrip.nuggetmarket.com/documents/scripcardinformation.pdf
---
Donations
When you help fund our programs, you actually save lives everyday.  To be able to offer these critical crisis line services, we must provide our volunteers with training, resources, and infrastructure.  Financial support is always needed and very gratefully accepted.  Every contribution builds the structural support needed to deliver quality community-based services.  Becoming an SPYC supporter is a great way to help your community, assist our crisis line volunteers, and can be very rewarding.   Make a difference in your community by making a donation today. Contact the business office at (530) 756-7542 to donate over the phone using your VISA or MasterCard. You can also mail your donation to the SPYC Business Office at P.O. Box 622, Davis, CA 95617. If you are interested in donating online with your credit card, please click here. Help give those in crisis the healing experience of being heard.
---
Join Our Community Council
Suicide Prevention and Crisis Services of Yolo County has a position for people interested in serving as volunteers on the Community Council.  This governing body is made up of both youth and adults, who serve a two-year, renewable term of office. Responsibilities of the Community Council include attendance at the SPYC Annual Meeting, participation in agency fundraisers,  submission of ideas, suggestions, and input for new program development, and provision of an important voice for community members to be heard regarding programs and services that affect their lives.  If you are interested in this opportunity, contact the business office at (530) 756-7542 or e-mail us and request an application.
---
Join Our Board of Directors
Suicide Prevention's Board is a group you'll be proud you belong to.  A volunteer board, we are accountable for monthly meetings and special committees as needed.  We believe in our cause, so we work hard and have fun.  As a governing board, everyone shares in the duties.
We have close ties with many other community organizations and often work together on projects that benefit all of us.  We participate in annual fundraisers and find innovative ways to provide information about our programs to all Yolo County residents.  We will ask you to do meaningful work for a believable cause in an understanding framework by:
involvement – regularly attend board and committee meetings

providing financial support to the agency, in any amount

a self-identified commitment to the organization's mission

educating yourself about the affairs of the agency

actively participating at the yearly fundraiser
If you are interested in this opportunity, contact the business office at (530) 756-7542 or e-mail us and request an application.
---
SPYC Wish List
Another great way for those interested to help out SPYC is to check out our wish list for items you might be able to donate to the agency.  For more information, please contact us or call 530-756-7542.
1. Volunteer Food & Drinks
Volunteers take long shifts in the office and they sometimes get hungry and thirsty!  A one-time or ongoing donation of food or drinks can really help us out.
2. Office & Kitchen Supplies
The more office supplies we get donated, the less we have to spend on office supplies.  Printer paper, Post-Its, stamps, pens, paper towels, you name it, we probably could use it in our office.
3. Silent Auction Gifts
SPYC often has silent auction fundraisers to benefit our crisis lines and other programs.  Your gifts of retail items are always helpful to raise funds.
---
Amazon Smile

By starting your shopping and bookmarking smile.amazon.com, you are able to support your local non-profits or charitable organizations. When using our link, Amazon will donate 0.5% of the price of your eligible AmazonSmile purchases to Suicide Prevention of Yolo County.
Amazon and AmazonSmile are the same — Same products, same prices, and same service.
Our Amazon Smile link is: http://smile.amazon.com/ch/94-2619492