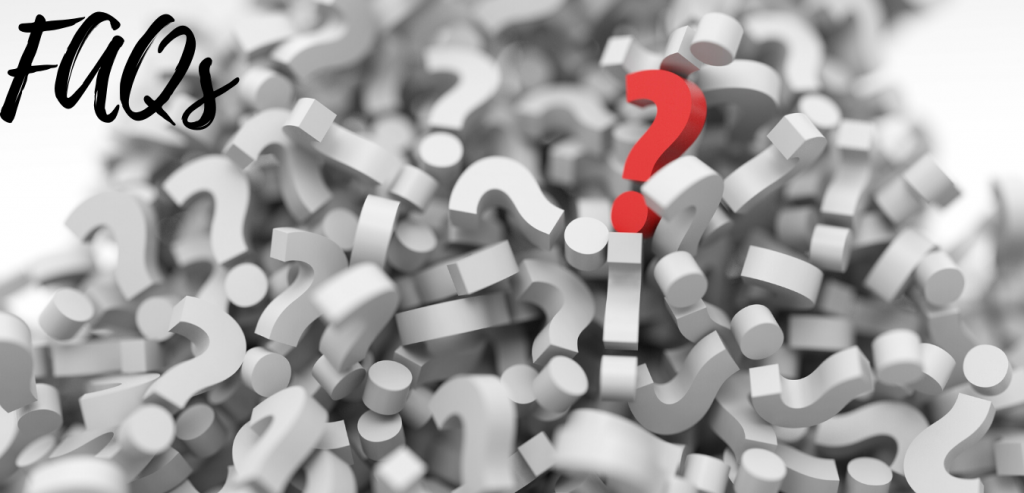 FAQ-Frequently Asked Questions
These are some of the frequently asked questions we get at SPYC. If you have some questions that are not answered here, please feel free to contact us!
VOLUNTEER REQUIREMENTS
Do you have an age requirement for crisis line volunteers? 
There is an age requirement for crisis line volunteers.  Our minimum age for crisis line volunteers is 20.  If you are under the age of 20 and would like to work with SPYC in a different capacity (i.e., an internship that does not involve answering the crisis line), please email your resume to us and explain how you might like to work with our agency. We also request that volunteers have a high school diploma or GED.
What do I do if I'm younger than 20?  I'm still interested in helping out!
See above for the answer to this question.  Additionally, if you are almost 20, please check our Volunteer Information page for upcoming volunteer training dates (if you turn 20 by the end of training, you can apply).
Why is there an age requirement?
We have found that, though there are often many young and eager volunteers who would like to get involved with crisis line work, generally, volunteers over the age of 20 have the life experience and emotional stability to undergo the intense training and begin on the crisis lines.
What kind of people are you looking for to volunteer for crisis line work?
Volunteers must have high English fluency with a clear telephone voice. Callers are treated with respect, have any expression of suicidal intent taken very seriously, in a non-judgmental, culturally competent manner. All volunteers must complete the mandatory training course (40+ hours of training). Volunteers must also be emotionally and psychologically ready and suited for crisis counseling. Volunteers must also agree to maintain Suicide Prevention's policies on anonymity and confidentiality.
I'm interested in going into psychology/clinical work/becoming a therapist in the future, should I volunteer?
Definitely! This is a great opportunity for budding clinicians.
I'm not interested in going into clinical work in the future, can I still volunteer?
Yes, we encourage anyone willing to volunteer who feels capable of answering crisis lines to come help!

How do I apply?
Please visit the Volunteering For SPYC Page and fill out an application. Once you fill out your application, either print it and mail it to P.O. Box 622, Davis, CA 95617, or email it in a PDF or Word document format to our email (spyc@sbcglobal.net).

What happens after I apply?
Our office will contact you via email to let you know that we received your application. If our interview period (about 1 month prior to the training) has started, we will email you pre-training questions and set up an interview. If our interview period has not started, we will let you know that we have your application and will contact you during our next interview period.
I've already been trained in suicide prevention.  Do I need to go through the entire training again?
That's awesome! How great that you have a continued passion for this type of life-saving work! Your experience will be invaluable, but all centers usually require volunteers to undergo their specific training as all centers are different in the populations they serve, what lines and services they offer, how they deliver services, policies and protocols, and more.
What is the Crisis Line Volunteer Job Description?
It's right here – Crisis Line Volunteer Job Description!
Can I take some time off during my one-year commitment?
We generally recommend that volunteers in their 1st year are not gone for more than 2-3 weeks at a time. This is because, in your first year, taking a long break can result in feeling anxious or "rusty" in your crisis line skills. Therefore, if, looking ahead at your year, you know that you will be taking some big trips (congrats!), studying abroad, possibly moving for work or personal reasons before the 1 calendar year is up, then this might not be the right time for you and you should look at a future training.
But I already planned my vacation for this summer!
We know vacations are important! We certainly don't expect volunteers to commit every single week to remaining available to take shifts. You should know though, that volunteers with more availability in their first year will receive preference for acceptance into the volunteer training over candidates that will be gone for longer periods of time. For example, a candidate who will be gone for 2 weeks in December will be given higher preference for acceptance over a candidate who will be gone for a month-long trip in summer.
Can I get internship credit? Or maybe transcript notation?
If you attend a university that allows its students to gain internship credit (i.e., units) or transcript notation for off campus internships/volunteering, then yes, you can! There is, however, a 3-month probationary period before volunteers can apply for internship credit/transcript notation (this is an SPYC policy, not a university policy). See this document for more information on these issues: Transcript Notation & Internship Credit Policy-4.2020
I'm volunteering because ultimately, I'd love to go on to grad school and would like a letter of recommendation…
Many of our volunteers have an interest in going on to master's, doctoral, and professional work. Want more information on what's needed to get a letter of rec? Check out this document: Crisis Line Letter of Recommendation Policy-10.2019
TRAINING QUESTIONS
What is training like?
It's great! A small cohort of 8-12 trainees learn how to handle crisis calls, intervene, deescalate, and empathically support callers over the course of our 40+ hour training. The training is a mixture of "classroom" activities, exercises, and role play, online reading and videos, as well as homework and post-tests. It's a commitment, but we take our training and crisis line work very seriously!
How often are trainings held?
Usually about twice a year (spring and fall). Once in a while, we'll hold 3 trainings a year (spring, summer, and fall). We'll always post the training dates on our volunteering page by the beginning of the year.
Where are the trainings held?
They are held at our business office. We do not publicize our address for the protection of our volunteers but once you have been selected for an interview, we will let you know where we are located.
What if I can't come to just one of the training sessions?
Unfortunately, we don't have the resources to provide makeups for training. If you cannot make a training, miss a training, or come more than 5-10 minutes late to a training, we'll have to ask you to join us for our next training session (even if you have already come to a few training sessions). Please check the dates before applying!
I don't have the time to do a full year commitment.  Can I just volunteer a lot of hours for just a few months?
Unfortunately, no. Our spots in each training class are reserved for volunteers who can make all trainings and commit to at least a year (often more!).
Are there fees involved in the training?
There aren't, isn't that great? The level of clinical training and experience you will receive volunteering with Suicide Prevention is so valuable (especially if you're pursuing a clinical career), and free if you are selected for our training.
What happens after training is over?
We will check in with you throughout training and give LOTS of feedback on how you're progressing. If you have not progressed enough to start on the line, we will discuss options going forward, but usually, you will begin taking shifts answering the crisis lines right away after training.
PERSONAL QUESTIONS
Should I volunteer if I've experienced a suicide loss in the past or if I attempted suicide in the past?
Volunteers with lived experience can be an extremely valuable asset to any suicide prevention center and prevention efforts. Those who have survived a suicide loss understand the nuanced and complicated grief or conflict someone might be experiencing on the line. We certainly welcome those who have lost or experienced their own mental health struggles. However, we want to make sure all volunteers are safe, engaging in self-care, and self-aware of their own boundaries, limitations, triggers, and emotions. Therefore, potential volunteers who have experienced a significant depressive or suicidal episode, substance or alcohol addiction, a big loss, or important life change are encouraged to apply after they've had at least 1 year to process, recover, and build supports around them for ongoing stability.